Pastors Report - 09 Aug 2019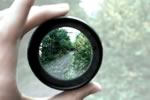 A Mighty Vision Statement
"To open their eyes, and to turn them from darkness to light, and from the power of Satan unto God, that they may receive forgiveness of sins, and inheritance among them which are sanctified by faith that is in me." (Acts 26:18)
The road to Damascus:
In almost all managerial goal setting sessions, two vital tools are invariably used: the mission and vision statements. These two statements largely define 1) what the company is there to do and 2) what it wants to achieve in the longer term. The vision statement in particular describes where the company aspires to be upon achieving its mission. This statement reveals the "where" of a business – but not just where the company seeks to be. Rather, a vision statement describes where the company wants a community – or the world – to be as a result of the company's services.
When the apostle Paul was struck down on the road to Damascus, it was a moment of profound readjustment in the direction his life was to take from that point forward. And what is fascinating is that within the vision he experienced that day is a statement – very much a "vision statement" – that not only clearly set out the focus of his future actions... but goes well beyond that! Not only does that statement accurately articulate the process God and Jesus Christ planned for Paul nearly 2,000 years ago, but it's very much for all who have ever lived, and also a statement that can give us now – the potential firstfruit teachers – the global vision we are going to need in the future.
To open their eyes:
The crucial factor to begin this entire vision of the future is that initial opening of the mind to God's truth. How many times have we heard Mr. Armstrong emphasise the fact that "no man CAN come to me, except the Father which hath sent me draw him:" (John 6:44) So the initial stage of this future vision is to 'open their eyes' through the action of the Holy Spirit.
We can see this with the apostle Paul when he was sent to Corinth. No doubt this was a rough area, being a port city, and Christ had to initially encourage him before He explained that He had a considerable work for him to do, as the eyes of a significant number were to be opened:
Then spake the Lord to Paul in the night by a vision, Be not afraid, but speak, and hold not thy peace:
For I am with thee, and no man shall set on thee to hurt thee: for I have much people in this city.
And he continued there a year and six months, teaching the word of God among them. (Acts 18: 9-11)
But it is clear that the "much people" specified by Christ was a mere fraction of the population at large. The vast majority remained firmly uncalled – waiting for their initial chance, far into the future, when their teachers – having gone through the same process – will have qualified to fulfil their destiny with an identical vision statement… this time to be applied in a global manner:
And in that day shall the deaf hear the words of the book, and the eyes of the blind shall see out of obscurity, and out of darkness.
The meek also shall increase their joy in the LORD, and the poor among men shall rejoice in the Holy One of Israel. (Isaiah 29:18,19)
and to turn them from darkness to light:
On the other side of the Aegean sea from Corinth was the port city of Ephesus. Having been blinded himself by Christ on the road to Damascus, left in darkness for 3 days, as well as previously having been very much in the dark spiritually, you cannot but wonder whether these words of Jesus Christ at the onset of Paul's conversion – were in his mind when he wrote the following to the Ephesian church from Rome:
For ye were sometimes darkness, but now are ye light in the Lord: walk as children of light:...
... And have no fellowship with the unfruitful works of darkness, but rather reprove them.
For it is a shame even to speak of those things which are done of them in secret.
But all things that are reproved are made manifest by the light: for whatsoever doth make manifest is light.
Wherefore he saith, Awake thou that sleepest, and arise from the dead, and Christ shall give thee light. (Ephesians 5:8,11-14)
As Paul mentions to the Ephesian church, the repentance required means a real change in direction in their lives – a complete turn-around, an opposite way, as opposite as light is to darkness, as give is to get. This was also brought out in the discussion with king Agrippa:
Whereupon, O king Agrippa, I was not disobedient unto the heavenly vision:
But shewed first unto them of Damascus, and at Jerusalem, and throughout all the coasts of Judaea, and then to the Gentiles, that they should repent and turn to God, and do works meet for repentance. (Acts 26:19,20)
But this part of the 'vision statement' given to Paul will be very much part of what we'll be teaching in the future. Turning "from darkness to light" is the very essence of repentance – and a repentant mankind is the thrust of this whole 6,000 years of aversion therapy, why God planned it that way in the first place:
Who will have all men to be saved, and to come unto the knowledge of the truth. (I Timothy 2:4)
and from the power of Satan unto God:
Until Paul (then called Saul) was dealt with by Christ on the Road to Damascus, his personal 'vision' was to imprison as many of "the Way" that he could find:...
And Saul, yet breathing out threatenings and slaughter against the disciples of the Lord, went unto the high priest,
And desired of him letters to Damascus to the synagogues, that if he found any of this way, whether they were men or women, he might bring them bound unto Jerusalem. (Acts 9:1,2)
But once dealt with by Christ, his world was turned rightside up, resulting in a totally different goal! This experience undoubtedly helped him in dealing with others, whose eyes had been opened and had turned from their former satanic lifestyle to the loving government of God.
As brought out by Mr. Armstrong in A World Held Captive:
"Adam had been created with the potential to be born a son of GOD. Even though not as yet even a begotten son of the GOD FAMILY, he had been created as potentially just that. Once he succumbed to Satan's WAY of choosing to "do his own thing," in rebellion against a deliberate command of God, he became spiritually the property of Satan. He actually had succumbed to the GOVERNMENT of Satan, choosing the LAW of that government, leading automatically into attitudes of self-glory, coveting, competition, desire to GET rather than God's way of GIVE.
All humanity came out of Adam and Eve. The present world was FOUNDED in them. The WORLD has ever since been HELD CAPTIVE! The world had thus chosen THE WAY of the kidnapper, rather than of the potential Parent!
But God the Father was to pay the ransom price and even yet bring his potential spiritual children back to him." ( A World Held Captive)
that they may receive forgiveness of sins:
And central to this desire to bring "his potential spiritual children back to him" is the forgiveness of sins in the past. But note carefully the word "that" in the above heading. This forgiveness is very much linked to what comes before within the vision statement – the repentant attitude that turns from darkness to light and from the power of Satan, unto God. This is something the apostle Paul well understood from a personal perspective:
Even though I was once a blasphemer and a persecutor and a violent man, I was shown mercy because I acted in ignorance and unbelief.
The grace of our Lord was poured out on me abundantly, along with the faith and love that are in Christ Jesus.
Here is a trustworthy saying that deserves full acceptance: Christ Jesus came into the world to save sinners—of whom I am the worst.
But for that very reason I was shown mercy so that in me, the worst of sinners, Christ Jesus might display his immense patience as an example for those who would believe in him and receive eternal life. (I Timothy 1:13-16 NIV)
This vision of forgiveness is something we should all be grateful for on a day-to-day basis and will be something central to the conversion of our currently wayward and stiff-necked nations of Israel in the future. Just as the apostle Paul had to first recognise that the direction he had previously been going was utterly wrong, so God's desire is that all mankind will do the same – starting with modern day Israel following Christ's return:
Behold, I will bring it health and cure, and I will cure them, and will reveal unto them the abundance of peace and truth.
And I will cause the captivity of Judah and the captivity of Israel to return, and will build them, as at the first.
And I will cleanse them from all their iniquity, whereby they have sinned against me; and I will pardon all their iniquities, whereby they have sinned, and whereby they have transgressed against me. (Jeremiah 33:6-8)
It is God's desire that this awesome forgiveness of sin will be made available to all mankind ... but it has to be coupled with repentance!
Then shall ye remember your own evil ways, and your doings that were not good, and shall lothe yourselves in your own sight for your iniquities and for your abominations. (Ezekiel 36:31)
and inheritance:
Towards the end of his life Paul could foresee his imminent execution but his vision of the future remained strong. Undoubtedly he would have passed a similar assurance on to all those he taught:
For I am now ready to be offered, and the time of my departure is at hand.
I have fought a good fight, I have finished my course, I have kept the faith:
Henceforth there is laid up for me a crown of righteousness, which the Lord, the righteous judge, shall give me at that day: and not to me only, but unto all them also that love his appearing. (II Timothy 4:6-8)
That crown of righteousness is something we all aspire to, but it is more than just being a king and a priest in the kingdom of God, but real-life family members within the God kingdom – part of the very God family, with God as our father and Christ literally as our elder brother.
But as many as received him, to them gave he power to become the sons of God, even to them that believe on his name:
Which were [begotten], not of blood, nor of the will of the flesh, nor of the will of man, but of God. (John 1:12,13)
But it is also an inheritance that applies to all repentant mankind! Not just the faithful of Hebrews 11, not just Paul and the early church, not just the firstfruits, but all who turn to the Way of God:
And I John saw the holy city, new Jerusalem, coming down from God out of heaven, prepared as a bride adorned for her husband.
And I heard a great voice out of heaven saying, Behold, the tabernacle of God is with men, and he will dwell with them, and they shall be his people, and God himself shall be with them, and be their God.
And God shall wipe away all tears from their eyes; and there shall be no more death, neither sorrow, nor crying, neither shall there be any more pain: for the former things are passed away. (Revelation 21:2-4)
among them which are sanctified:
Crucial to achieving this future inheritance is a begettal, during this life, via the Spirit of God – for it is only those who are led by that Spirit that are indeed the children of God (Romans 8:14). But sanctification, like conversion, is not only a one-off occurrence. It is also a process. Initially, sanctification is that moment of "being made holy" at baptism, when our past sins are wiped clean upon repentance. But it doesn't end there. Thereafter God's spirit must bear a living witness – with our human spirit – that we do indeed remain as children of God (Romans 8:16). The apostle Paul saw this process taking place in the transformed lives of those called within the nations he was sent to – as he explained to the gentile converts in Rome:
Nevertheless, brethren, I have written the more boldly unto you in some sort, as putting you in mind, because of the grace that is given to me of God,
That I should be the minister of Jesus Christ to the Gentiles, ministering the gospel of God, that the offering up of the Gentiles might be acceptable, being sanctified by the Holy [Spirit]. (Romans 15:15,16)
The word translated as sanctified is hagiazo which is from the same root as the Greek word for holy. (Strongs 37 and 40), and it is something that must be on-going throughout our lives, as we grow in understanding and desiring the Mind of God. taking on His character, being fuelled by the same goal that king David had: As for me, I will behold thy face in righteousness: I shall be satisfied, when I awake, with thy likeness." (Psalm 17:15)
But of course that is not an end in itself either, as applying Paul's vision statement to ourselves means we then have the spiritual tools to work with the rest of humanity, seeing them too sanctified upon repentance, and watching and guiding their growth through their physical lives during the Millennium and the Last Great Day.
by faith that is in me.
Receiving "inheritance among them which are sanctified" requires one other absolutely vital ingredient. It can only be done "by faith that is in me." – living faith of the kind found within Jesus Christ Himself – something the apostle Paul certainly recognised in his own life:
I am crucified with Christ: nevertheless I live; yet not I, but Christ liveth in me: and the life which I now live in the flesh I live by the faith of the Son of God, who loved me, and gave himself for me. (Galatians 2:20)
When Adam took to himself the right to decide good from evil, placing humankind under the government direction of Satan, a Plan was laid down by two eternal Beings whereby one of them would give up His eternal existence for a period of time and not only become a temporary, physical flesh and blood man, but also die at the end of His time on earth.
He didn't "go off somewhere at death" as some schools of thought have it, but having been murdered on the stake, He died the same death as all human beings – losing consciousness as His life blood drained from Him. Throughout His human life, He exhibited total, undying and unquestioning confidence in His Father ... even trusting the other member of the Godhead to resurrect Him back to eternal life, and setting us an example of faith for our lives also.
Faith to do the impossible:
The gospels are replete with eye-witness accounts of Christ's acts of "the impossible"...from feeding multiple thousands from a handful of bread and fish, to walking on water, to raising the dead and virtually everything in between! He had complete assurance that His Father would back Him up with whatever was needed. He regularly admitted He could do nothing of Himself, but such was the closeness of their relationship, that He exhibited total faith both throughout His life and right through death itself.
This is the kind of faith we need – not mere human faith, but the kind of faith that Christ Himself had and exhibited every day He was on earth. It's not even 'just' faith in the hope of being resurrected from the dead, or that this carnal, troublesome fleshly mind can be changed into a mind "after the God kind" – humanly, a total impossibility – but also that GOD WANTS TO! And with our cooperation both intends to and will accomplish the impossible:
Fear not, little flock; for it is your Father's good pleasure to give you the kingdom. (Luke 12:32)
If ye then, being evil, know how to give good gifts unto your children: how much more shall your heavenly Father give the Holy Spirit [a downpayment on eternity] to them that ask him? (Luke 11:13)
A mighty vision statement:
"To open their eyes, and to turn them from darkness to light, and from the power of Satan unto God, that they may receive forgiveness of sins, and inheritance among them which are sanctified by faith that is in me." (Acts 26:18)
The job Christ called the apostle Paul to accomplish was a major role in the early new Testament church. From the onset – within the vision itself on the road to Damascus – Jesus Christ laid out His truly mighty "vision statement", both for the apostle Paul, yes and also ourselves on whom the ends of the age have come.
Understanding this foundational truth: "Moreover whom he did predestinate, them he also called: and whom he called, them he also justified: and whom he justified, them he also glorified" (Romans 8:30) should inspire us with great confidence – knowing it's a vital part of our personal vision statement, and with God's help, be able to pass on with full assurance to those we'll be working with in the coming Millennial age - and beyond.
What shall we then say to these things? If God be for us, who can be against us?
He that spared not his own Son, but delivered him up for us all, how shall he not with him also freely give us all things?
Who shall lay any thing to the charge of God's elect? It is God that justifieth.
Who is he that condemneth? It is Christ that died, yea rather, that is risen again, who is even at the right hand of God, who also maketh intercession for us.
Who shall separate us from the love of Christ? shall tribulation, or distress, or persecution, or famine, or nakedness, or peril, or sword?
As it is written, For thy sake we are killed all the day long; we are accounted as sheep for the slaughter.
Nay, in all these things we are more than conquerors through him that loved us.
For I am persuaded, that neither death, nor life, nor angels, nor principalities, nor powers, nor things present, nor things to come,
Nor height, nor depth, nor any other creature, shall be able to separate us from the love of God, which is in Christ Jesus our Lord. (Romans 8:31-39)
---